TNT Hot Mics Drown Out Ernie Johnson During All-Star Game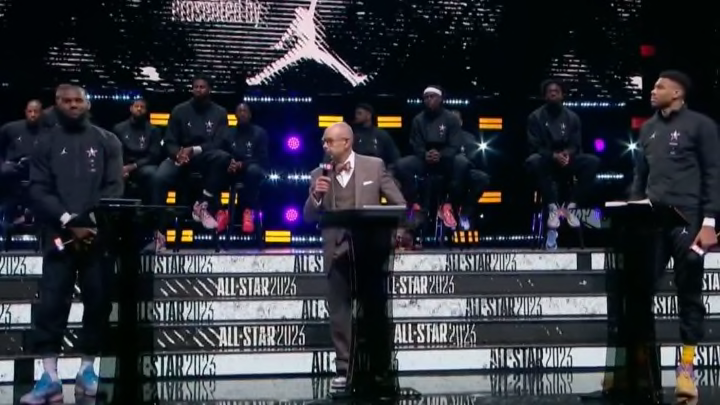 NBA ASG /
The NBA was all set to hold its All-Star Draft just before the game tipped off on Sunday night and TNT's hot mic problem threatened to tank the whole thing. After the broadcast kicked from the booth to the court, where Ernie Johnson stood between LeBron James and Giannis Antetokounmpo, Johnson was drowned out by Kenny Smith, Shaq, and Charles Barkley.
As confusing as that sounds it was even more so live. Johnson was supposed to explain the rules to everybody watching who didn't know what was going on and instead all we heard was a jumble of the Inside The NBA team asking questions and laughing.
This was obviously unpleasant to view live but the worst part was that we couldn't even hear the guys back in the studio. I'd pay good money for a hot mic installed between Kenny, Shaq, and Chuck. We got that and couldn't even enjoy it.
This is not TNT's first run-in with hot mics this weekend. Hopefully it will be the last. Or hopefully not? It depends on how well we can hear the hot mic next time.