Nationals Manager Dave Martinez is 'Scared' After Marlins COVID-19 Outbreak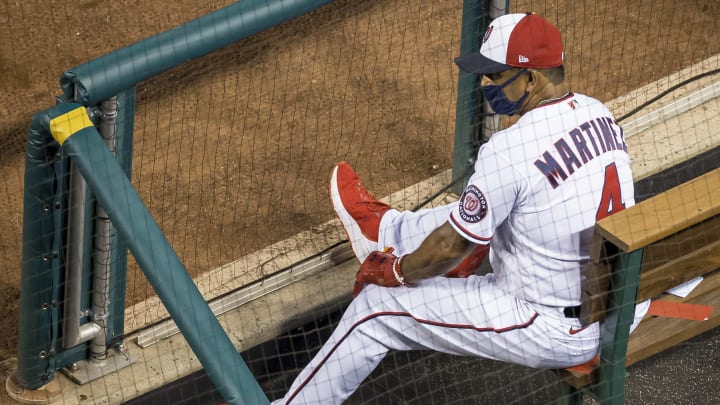 Dave Martinez / Scott Taetsch/Getty Images
It took only four days for COVID-19 to make its presence felt on MLB's attempt to hold a shortened season over the next few months. The Miami Marlins suffered an outbreak while in Philadelphia and, to make matters worse, chose to take the field on Sunday despite the knowledge that several players had tested positive.
The situation has reminded everyone of the very-real danger posed to everyone participating in sports during a pandemic. Washington Nationals manager Dave Martinez was emotional in his press conference on Monday following the news of the Marlins' outbreak, and put it very simply when asked how he felt about it.
Hopefully this serves as a reminder to those who believe we should push forward regardless of the consequences that the people who are paid to entertain us are, in fact, people too. And they're very aware of the dangers coronavirus poses. Like many of us trying to make it through each day, Martinez is scared.