Nationals BP at Marlins Park Greeted by the Dulcet Tones of Fart Noises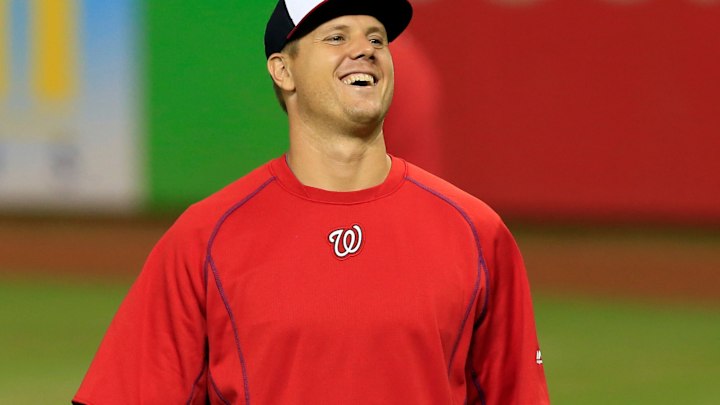 It's been a strange day for baseball players at Marlins Park today. Earlier Wednesday Miami appeared to have a deal with the Dodgers to send Mat Latos and Michael Morse. As of 6 p.m. both players are still in the Marlins clubhouse, presumably since the Tigers decided they'll make David Price available before Friday's trade deadline.
Anyways, it got weird during batting practice for the visiting Nationals in Miami. It seems the teams are trolling each other with music selections, which stems from the Nationals playing 'slow jams' throughout the season during the opponent's BP session.
Oh but wait it gets better, assuming you own a sophomoric sense of humor. MASN's Dan Kolko reports that the Nationals batting practice wasn't exactly silent … it was actually silent but deadly. (sorry)
Now not only are the Marlins not playing music during Nats BP, loud fart noises are coming through the speakers. I swear, I'm not kidding.
— Dan Kolko (@masnKolko) July 29, 2015
Where would baseball reporting be without Twitter?
That, by the way, is the strangest thing I've ever tweeted, bar none.
— Dan Kolko (@masnKolko) July 29, 2015
UPDATE: another MASN employee found some video of the aforementioned fart noises.
RELATED: Jonathan Papelbon Trade Is No-Brainer, But Nationals Shouldn't Stop There
[Photo via USA Today Sports Images]