Nationals Pitcher and Announcers Disgusted With Angel Hernandez's Horrible Strike Zone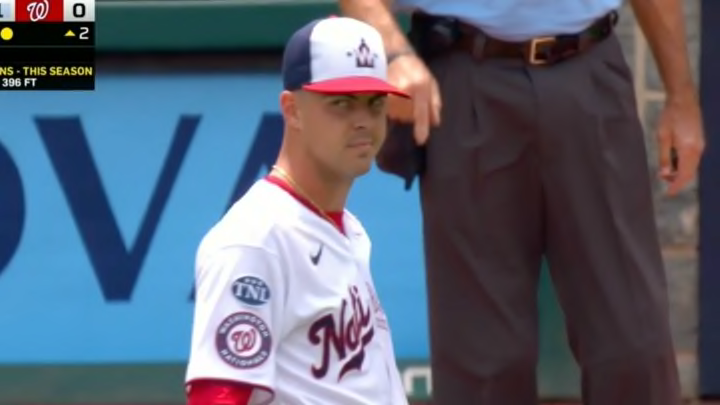 Angel Hernandez was the home plate umpire on Wednesday night for the Milwaukee Brewers - Washington Nationals game. While he returned to the big leagues earlier this week and immediately made his presence felt, this was his first game behind the dish since his return and boy was he... himself.
After an incident-free first inning, Hernandez broke out in the second inning, forgetting what to do with balls low in the zone. First he called a strike a ball against Willy Adames.
Then two batters later on an 1-1 count he called another strike a ball, which really got the announcers talking. Rather than being ahead in the count, 2-1, MacKenzie Gore was down, 1-2, and gave up a home run to Tyrone Taylor on the very next pitch.
MASN's Bob Carpenter and Kevin Frandsen were disgusted and let the audience know it every time Hernandez missed a call. And it happened quite a bit. He appeared to miss call after call low in the zone and the numbers back that up. In total, he missed eight low pitches that should have been called strikes.
Just another rough outing for Hernandez, which really shouldn't be a surprise at this point. In fact, it's kind of comforting knowing he's back there, missing these calls with regularity.