NASCAR Drivers Noah Gragson, Ross Chastain Fight on Pit Road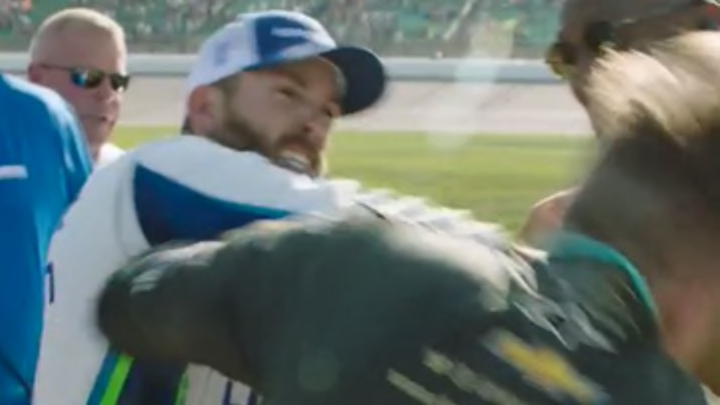 Noah Gragson was looking for a fight and Ross Chastain gave it to him. After NASCAR's AdventHealth 400 on Sunday, Gragson confronted Chastain on pit road. After repeatedly asking Gragson to stop, Chastain finally socked him with a solid right hand, setting off a scrum.
Check this out:
Gragson clearly got the worst of that exchange and looked a bit woozy after.
Chastain has angered several drivers this season due to his aggressiveness. On Sunday, he and Gragson made contact, with Gragson spinning out.
After the confrontation Gragson said the following about Chastain:

"I'm sick and tired of it. The guy runs into everyone. When you have guys like Chase Elliott and other guys telling you to beat his ass, everyone is just sick of him."
Not sure this fight is going to dissuade Chastain from doing the same thing in the future.