NASCAR Driver Kevin Harvick has a Replica of Augusta National 12th Hole in His Backyard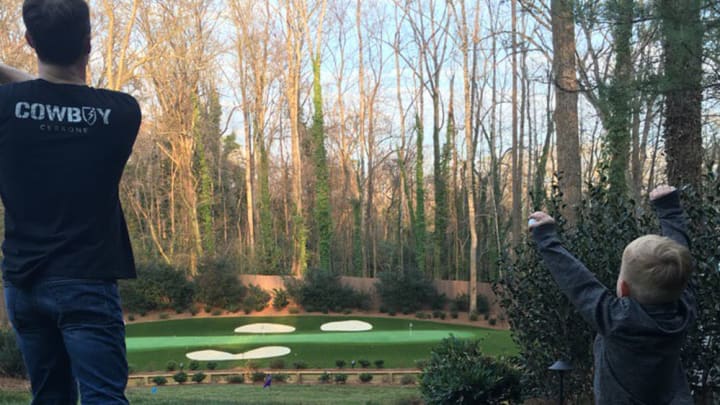 NASCAR driver Kevin Harvick practices golf in his backyard. Who doesn't? What makes Harvick's practice a little different though is that there's an actual hole that he practices on.
Harvick's wife, DeLana, tweeted out the picture below of Harvick and his son sharing a moment on what definitely looks like the famous par-3 12th hole "Golden Bell" at Augusta National.
Harvick has played Augusta National before, and said on his website:
"It's just amazing here," Harvick said, looking out at Amen Corner and the famed Hogan Bridge. "There's nothing else like this place."
Check out the difference between the real hole and Harvick's replica for yourself. Looks pretty good to me.