News
Nancy Pelosi Introduces Cast of 'Hamilton' to Sing Song During January 6th Remembrance (DO NOT WATCH)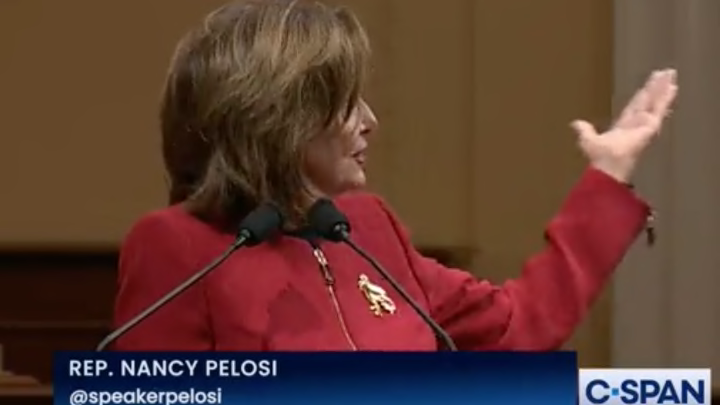 Today marks the first anniversary of the January 6th attack on the U.S. Capitol. This morning brought speeches by President Joe Biden and Vice President Kamala Harris. Our nation's cable news networks are blowing out coverage like it's Super Tuesday. It's a time for reflection and self-assessment and, predictably, a time for animus.
Rinse and repeat.
It is also time for more Hamilton. Here's House speaker Nancy Pelosi introducing — and I'm just reading what the tweet says here — Lin-Manuel Miranda and other cast members to sing a rendition of Dear Theodosia.
Over Zoom. In the most cursed way imaginable.
Just a word of warning that today of all days may not be the right mental headspace from which to consume this content.
Extremely strong The Celebs Are At It Again vibes here. Just when you thought we were turning the page and stepping into the light after all the remote-mashup nightmares in the name of healing, another one crops up.