Najee Harris Gave Richie Grant a Devastating Stiff Arm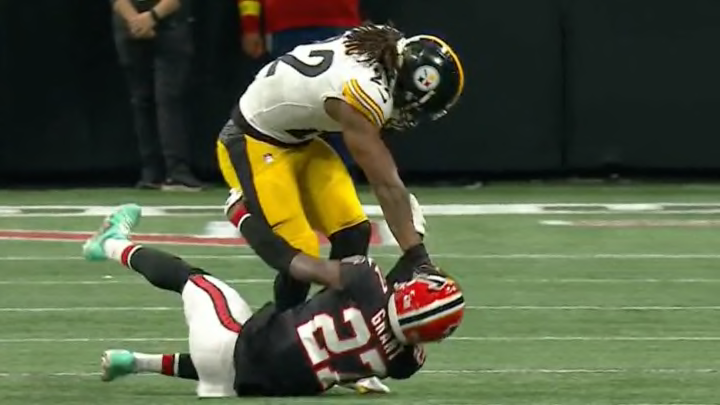 Najee Harris and the Pittsburgh Steelers visited the Atlanta Falcons in Week 13. Harris was not a very good guest as he embarrassed defensive back Richie Grant with one of the most violent stiff arms you will ever see.
Grant basically had Harris wrapped up and Harris just put his hand on his helmet and pushed him all the way to the ground. Just total physical dominance and a reminder that you should be very careful tackling professional football players because you might get your head shoved into the turf.