Are We Sure Myles Garrett is Not a Boston Dynamics Robot?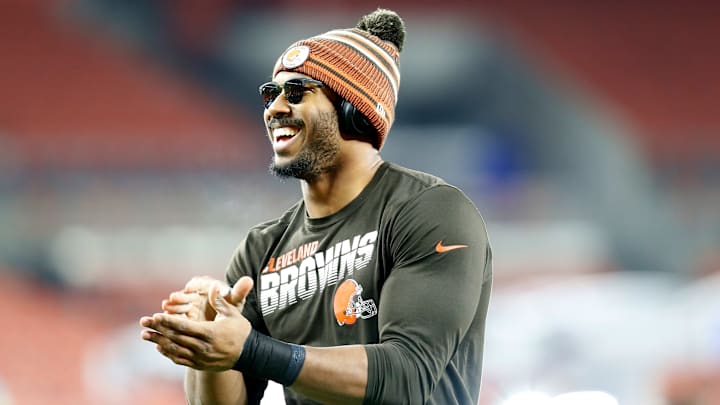 Kirk Irwin/Getty Images
How are your quarantine workouts going? Are you finding new and increasingly bizarre ways to use your own body weight? Are you actually doing all those situps you promised you'd do? Or have you given up and gone the other way, creating an extra layer of padding for the long summer?
Myles Garrett, as a professional football player, is still getting after it with some regularity. And he's maintained his impressive physique. It can still do things something that large shouldn't be able to do.
For his latest trick, the Cleveland Browns rusher hopped up five feet onto some stacked mats. Why? Because he can.
Now, one can argue if this is a useful skill for a goal-line package. But it is definitely something to marvel at, then try at home, then seek medical treatment.