Myles Garrett Dressed Up as Grim Reaper of Quarterbacks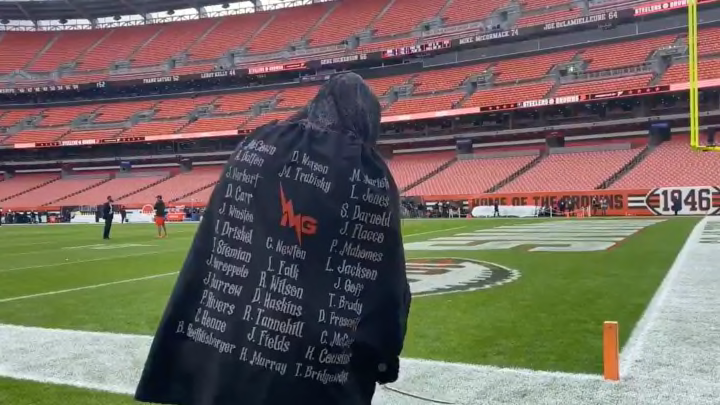 Myles Garrett's Halloween costume /
Myles Garrett is one of the NFL's very best pass rushers and also has a sense of humor, as Halloween proved this year. When the clock struck September 30 and the calendar moved to October, Garrett threw up Halloween decorations in front of his house that featured the gravestones of the quarterbacks he had sacked this year.
Today marks actual Halloween and a crucial Cleveland Browns matchup against the Pittsbrugh Steelers. Garrett came dressed for the occasion.
This is extremely intimidating, yes, but it's also funny that Garrett didn't leave anyone off. You have the all-time greats he's sacked, like Tom Brady, and then you have poor Jeff Driskel and Chad Henne. No quarterback taken down is overlooked.
Garrett will need to have a big day. Cleveland is either starting a hobbled Baker Mayfield or Case Keenum. The defense will have to be aggressive and opportunistic against Ben Roethlisberger, who has dressed up like a zombie all season. Garrett seems ready.