Mouhamed Gueye Recreated Vince Carter's Frederic Weis Dunk on a French Teammate During a Scrimmage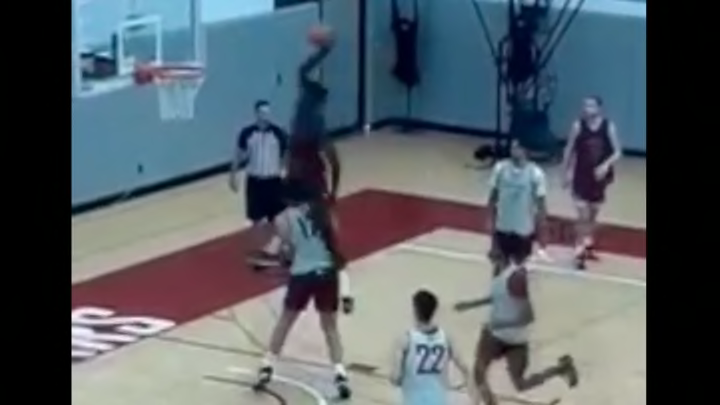 I'm not sure we have ever posted a video from a Pac-12 basketball practice on this website before, but here we are thanks to Washington State sophomore Mouhamed Gueye. The 6-foot-11 big man attacked the rim in a recent scrimmage, took off from outside the paint and dunked on a teammate trying to take a charge. Well, that's not entirely accurate. He dunked over a teammate. As in he Frederic Weis'd him.
If everyone is wearing their own number in practice, that's 6-foot-9 French freshman Mael Hamon-Crespin. That's right. For the second time we can think of somebody jumped over a defender's head to dunk a basketball and the tall prop was a Frenchman.
Obviously, Carter's was more impressive, but Washington State's opponents should probably remember this is possible if Gueye gets a step this season.