Morocco's Achraf Hakimi Hits the Waddle After Hitting Game-Winning Penalty Kick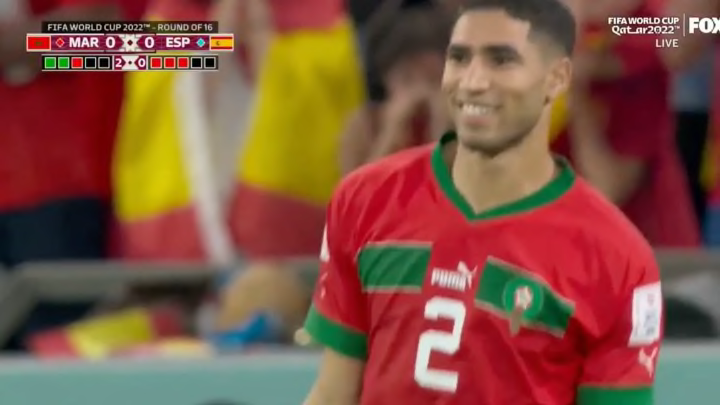 Achraf Hakimi /
Morocco stunned the world on Tuesday as they took Spain all the way to penalty kicks during the World Cup's Round of 16. With their backs against the wall, Morocco finished the job as goalkeeper Yassine Bounou stoned Spain on three straight attempts. Achraf Hakimi hit Morocco's third penalty kick to send their opponents home. Chaos reigned.
And then Hakimi Waddled.
There may be some larger context I'm not aware of, but it sure seems like the hero of the day likes watching the Miami Dolphins. The Waddle, if you do not know, is Jaylen Waddle's signature celebration and indeed is one of the best in sports.
Now it's gone international. The grin on Hakimi's face will live on in World Cup history. Absolute scenes.