Morgan Freeman Showed Up to World Cup Opening Ceremony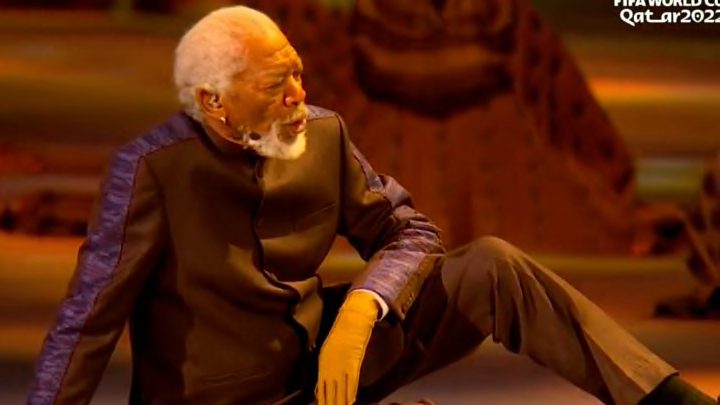 Morgan Freeman /
The 2022 World Cup kicks off in Qatar today, so the opening ceremonies took place early this morning Eastern Standard Time. It was filled with the typical fanfare expected from an international sporting event. And also Morgan Freeman showed up, for some reason.
Here's Freeman dramatically making his entrance onstage and speaking with Ghanim al Muftah, the official Qatari ambassador for the World Cup.
Freeman gave a big monologue about emotion that connects everybody and things of that nature.
A rather unexpected appearance, and it makes one wonder what other famous people will show up in support of Qatar during this event.