Moose Runs on Pitch During Youth Soccer Match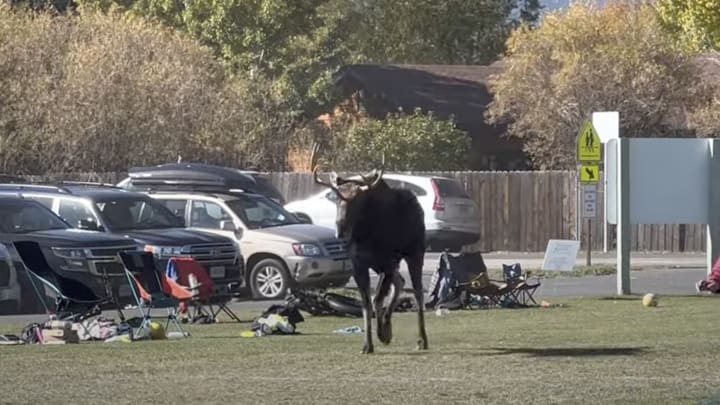 Youth soccer is a weekend tradition across America and who loves soccer more than a moose? Last weekend games in Wyoming were briefly delayed as a moose ran across the field, sending parents and kids scrambling to avoid the large animal who clearly just wanted to see what was going on.
Luckily and naturally, there was a guy with an e-bike who was able to usher the moose away from the crowd, just like a 21st Century cowboy.
Here's how the videographer described the situation. Via UPI:
"Nobody knows who the 'e-bike guy' was yet," Allen said. "I don't know if I would want to get behind a bull moose on an e-bike, but I give him a lot of credit for what he did helping to get the moose away from the children."
It's safe to say that the identify of the man on the e-bike is incredibly unimportant. All that matters is that the moose got his fill of soccer before returning to his home. And save him a spot for at the Wyoming World Cup viewing party.