Monsters Vandalize Field of Dreams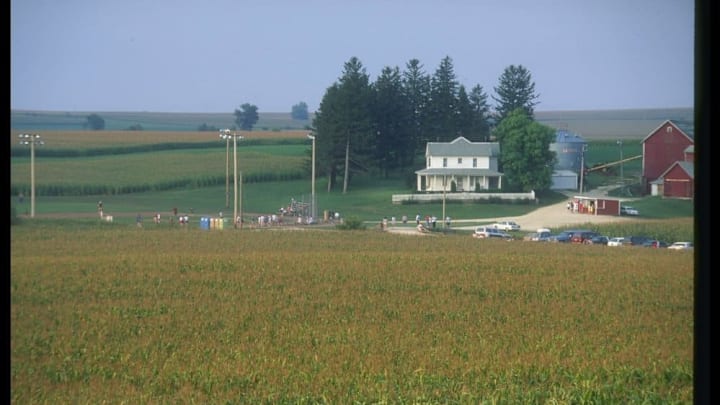 Vandals struck the heavenly patch of Iowa that is the Field of Dreams baseball diamond, driving a vehicle over the grounds and leaving deep, muddy tracks.
Photos of the damage were posted on the movie site's Facebook page, along with this message:
"We cannot fathom why a soul on this planet would desecrate this holy ground. We pray for whomever did this to our special place that they find peace in their hearts."
The tourist attraction in Dyersville has been drawing nostalgic visitors since 1989. With Opening Day slated for April 1, baseball enthusiasts everywhere are hopeful repairs will be done in time.