Monday Night Football Put Kyler Murray in Tecmo Super Bowl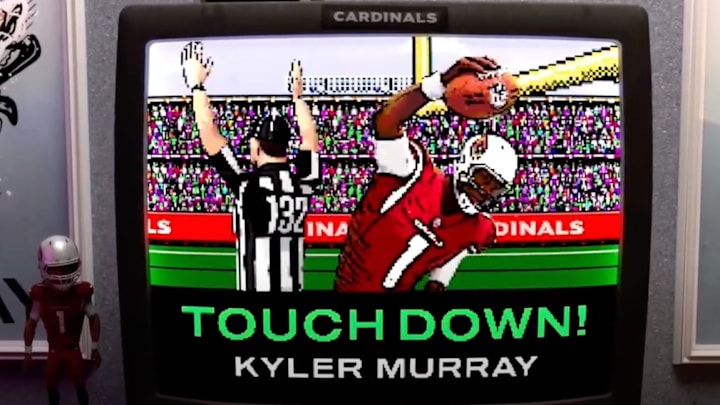 Monday Night Football is reliably interesting in the animation department and last night's Los Angeles Rams-Arizona Cardinals game was no exception. Steve Levy had the opportunity to share just how special Kyler Murray has been early in his career — the No. 1 overall pick is the only player with 10,000 passing yards, 65 passing touchdowns and 20 rushing touchdowns three years in — while also paying homage to Tecmo Super Bowl. A video game somehow first released in Japan 30 years ago.
Murray himself is 24 years-old and grew up with far more advanced gaming systems than the Nintendo. So it's unclear how much of his life he spent dreaming of one day seeing himself depicted in Tecmo Super Bowl. But for football fans of a certain age, it was the ultimate dream. There was no higher calling than becoming an 8-bit wrecking ball with even half the production of Bo Jackson, who was comically unstoppable.
The animation also provided an opportunity to give some love to ESPN's rule official John Parry, depicted in the bit by his signature No. 132 stripped shirt. Your mileage will vary but rare was the kid who dreamed of being the referee in a video game. Especially one without penalties.