Bring the Old 'Monday Night Football' Jackets Back Permanently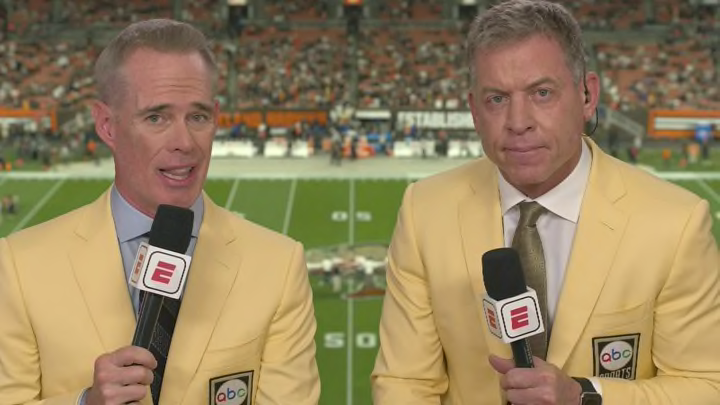 Joe Buck and Troy Aikman participated in Halloween last night by wearing throwback Monday Night Football jackets and accidentally proved a very important point. That they should come back full-time because they look absolutely amazing. Look at these guys. Extraordinarily dapper.
And if you're thinking, 'Oh, they can't do this every Monday night it won't be special,' then you need to back off, Jack. It's as simple as giving a cool yellowish jacket to Buck and a matching one to Aikman and saying 'Put this on.' People would get used to it to the look, which is superior, within three weeks. Plus, it would be a nod to the past while exploring a new future and building brand identity.
I actually don't know if that last part is true but it seems like something a consultant would say in a meeting to sound smart. The point here is that those jackets are fly as hell and shouldn't remain under a bushel. We want to see that light shine.