FOX's Virtual Baseball Fans Actually Look Pretty Good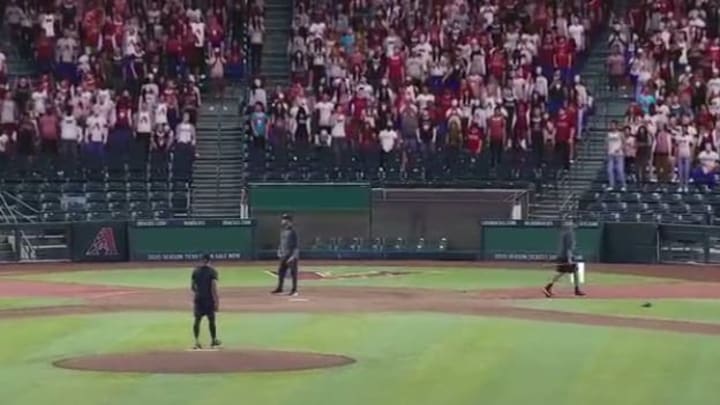 Major League Baseball games on FOX will feature virtual fans and pumped-in crowd noise while actual fans have to stay home. Today we got our first look at the virtual fans and they actually look pretty good. This is how it will look:
Yeah, that will do the trick. We will hopefully get our first look at the technology in action for Saturday's Brewers - Cubs game.
According to Sports Business Journal, the crowd is fully adjustable. If it's a blowout, the crowd will thin as virtual fans head to their virtual homes. Home teams will appear to have more fans in virtual attendance. Most importantly, they developed virtual wave technology. However, it sounds like they are still working on a virtual kiss cam. Seriously.