Jon Sciambi and Chris Singleton Have the Call on 'MLB The Show 22'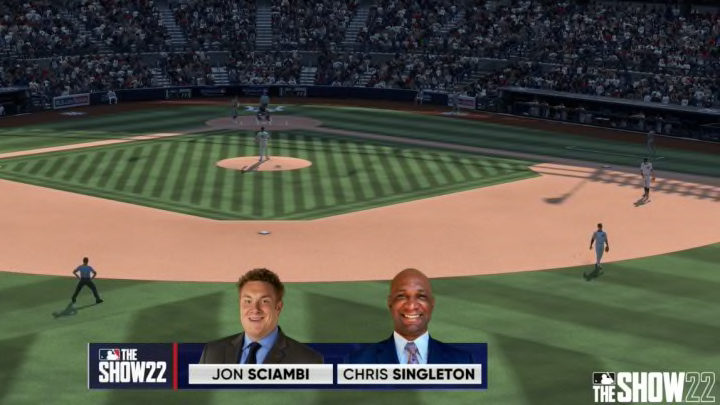 Jon "Boog" Sciambi and Chris Singleton are the new commentary team for MLB The Show 22, Sony announced today. The new pairing took part in 128 separate recording sessions totaling 350 hours to put together the approximately 45,000 lines of audio. That seems like a tremendous amount of work so you gamers better appreciate the effort put into what's being deemed "an entirely new commentary system."
The release reveals a new conversation system has been implemented, allowing for more natural banter between commentators that seamlessly integrates into the live action of each game. Recording some of this stuff together was done with an eye on making that aspect feel more authentic. An idea just so crazy it might work.
"To have an imprint on one of the top video games in the world is something me and my family will always reflect on with great joy," Singleton said.
"Working on MLB The Show 22 has been an absolute thrill and is certainly one the coolest and unique things I have done in my career," Sciambi said. "Partnering with Singy has made it extra special because I get to share the experience with a friend."
MLB The Show 22 is slated for release on April 5. There's a very real possibility it will serve as a panacea as the labor dispute rages on and actual professional baseball is unavailable.