MLB Suspends Padres GM A.J. Preller 30 Days for Withholding Medical Records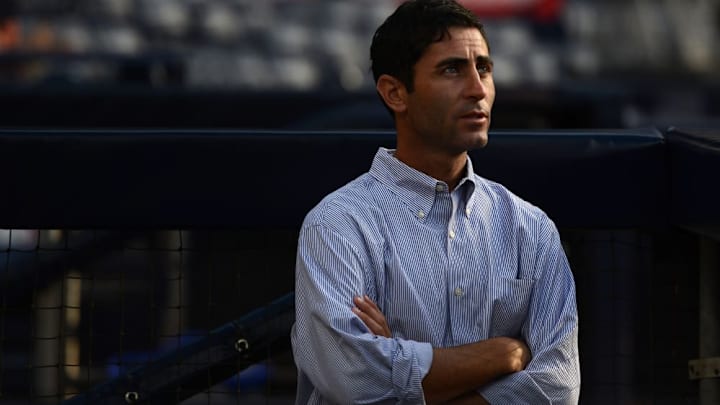 MLB has suspended Padres vice president and general manager A.J. Preller for 30 days, following a trade of pitcher Drew Pomeranz to the Red Sox. San Francisco Chronicle writer Susan Slosser shares MLB's statement:
Earlier today, ESPN's Buster Olney reported:
In a significant deviation from standard practice within the sport, San Diego Padres officials instructed their organization's athletic trainers to maintain two distinct files of medical information on their players — one for industry consumption and the other for the team's internal use, multiple sources have told ESPN.
Olney added:
The athletic trainers were told to post the details of any disabled-list-related medical situations on MLB's central system, but they also were instructed to keep the specifics about preventive treatments only on the Padres' internal notes. One source defined the distinction in this way: If a player was treated for a sore hamstring or shoulder without being placed on the disabled list, that sort of information was to be kept in-house, for use within the organization only.
Per Olney, the Padres have submitted "dramatically fewer" entries about medical treatments pertaining to their players into MLB's database; at the All-Star Break when the average team had submitted around 60, the Padres had done less than 10. Olney also noted that the Red Sox did not become aware of "preventive measures" the Padres had taken with Pomeranz until after they acquired him.