Mitchell Trubisky Is Already Disappointing Steelers Fans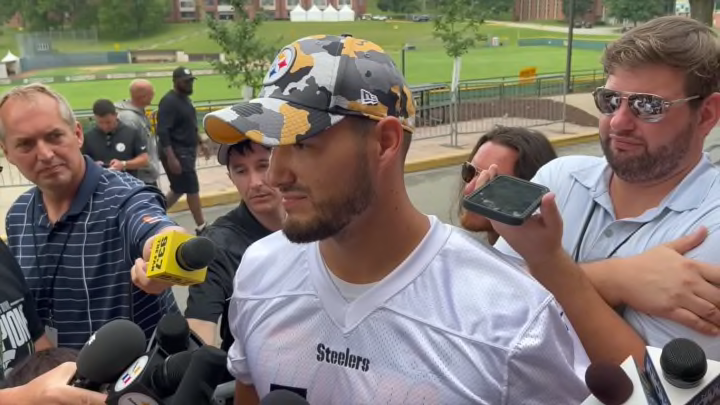 Wednesday marked the start of Pittsburgh Steelers training camp and hope springs eternal for the black and yellow in the wake of the Ben Roethlisberger Era. Sure it'll be tough replacing a future Hall of Fame quarterback, but the Steelers did work in the offseason and brought in Mitchell Trubisky, along with drafting Pitt product Kenny Pickett. Fans will buy in, right? Um, about that.
It took two reps in practice for fans to be completely over the Trubisky Era. The 27-year-old took the team's first two reps, and threw incompletions on each. Immediately a fan in attendance called for Pickett to get in there.
Somewhere, Chicago Bears fans are nodding along.
From reports, it seems Trubisky had a rough start but got better as the day went along. That said, he certainly didn't separate himself from Mason Rudolph or Kenny Pickett as the clear starter. It's still not clear if Trubisky can really be a starting quarterback in the NFL.