Mitch Trubisky Makes Time for Miss Illinois Abby Foster -- and the Kids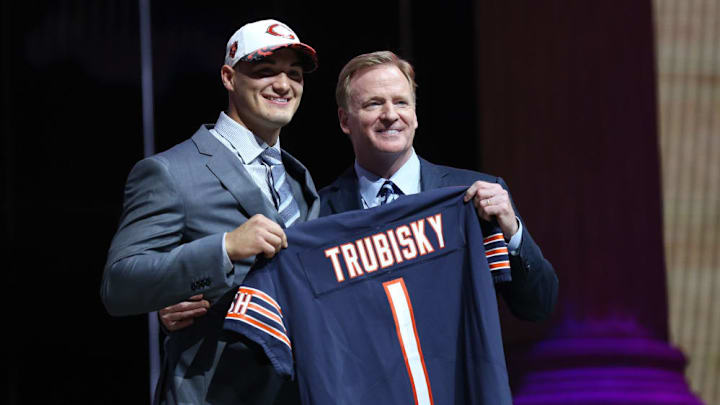 Mitch Trubisky is the future of the Chicago Bears and it appears he already has a firm understanding of how to gain favor and influence. The No. 2 overall pick used his throwing arm to sign a bunch of footballs for children and made in-roads with Abby Foster, who is a powerful political broker with her title of Miss Illinois.
You can practically hear his Q score rising high enough to soften the blow when Bears fans find out Foster is a member of the Indianapolis Colts cheerleading squad.
With a few more completions and favorable reports from training camp, Trubisky will be running that town and forcing a quarterback controversy. What a guy.