Mitch Marner Takes Two Matthew Tkachuk Punches to the Face, Laughs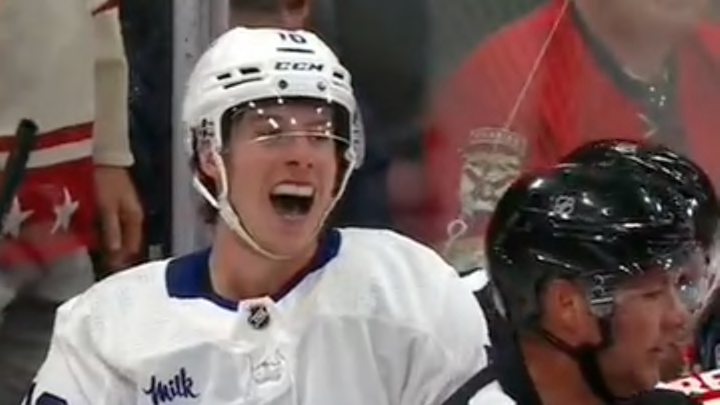 Hockey players are indeed different in that they refuse to show any sort of pain they are feeling regardless of the circumstances. In fact, they laugh at the very idea of being affected by something as minor as being socked in the kisser a few times because it's going to take a hell of a lot more than that to make an impact.
Toronto Maple Leafs wing Mitch Marner took things to a delightful level last night during his team's season-saving victory over the Florida Panthers in Game 5 of an Eastern Conference semifinal series.
Panthers star Matthew Tkachuk landed two quick jabs to the moneymaker, illiciting only an Arthur Fleck-like reaction from the punchee.
Now, I don't personally have a ton of experience with punching people in the head. But it would sure seem that it must be so frustrating to do that and have the person react as though you'd shared a hilarious meme.