Mississippi State Honors Mike Leach With Delay of Game Penalty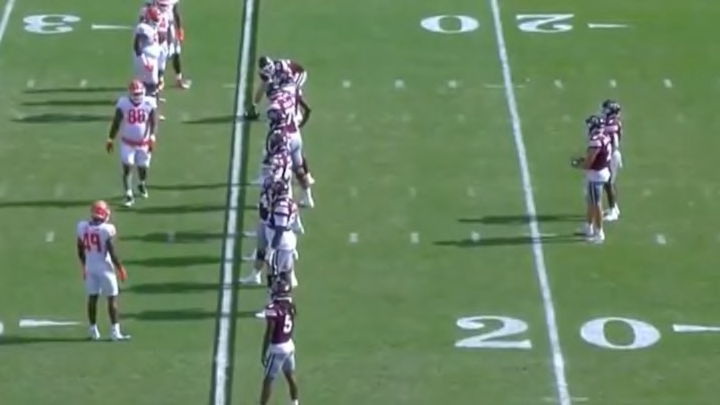 Mississippi State is playing its bowl game against Illinois today with heavy hearts following the passing of head coach Mike Leach last month. The Bulldogs paid tribute to him by intentionally drawing a delay of game flag on their first offensive play. Illinois declined the penalty, mirroring what happened when Texas Tech did the same a few days ago.
The inaction served as a bit of an on-field moment of silence and was an excellent way to honor someone who meant so much to that program and college football as a whole. It's pretty cool that teams are thinking of ways to work these actions into games without affecting the outcome.