Minor League Manager Leaps Into Stands After Being Ejected For Arguing Terrible Strike Call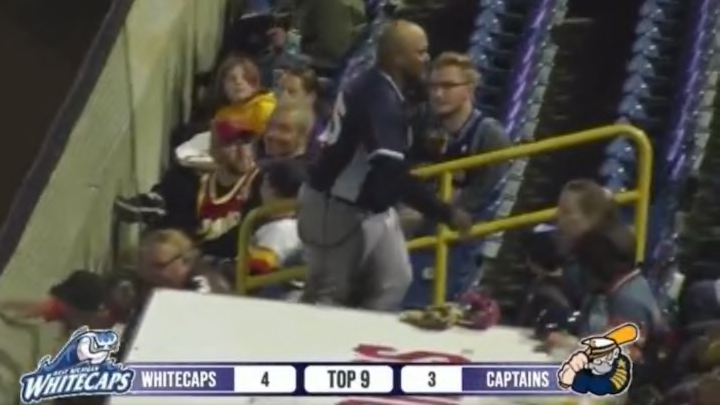 On Friday night the Lake County Captains hosted the West Michigan Whitecaps in some High-A baseball action. There were a shocking amount of fireworks for such a game on such an evening. Both managers and a player got ejected throughout the course of the 10-inning affair, but the highlight was Whitecaps manager Brayan Peña getting tossed after a terrible strike call and storming into the stands.
It was an electric ejection. Peña really got his money's worth out of it. Leaping the barrier into the stands to, presumably, angrily stride out of the stadium was more performance art than it was a sign of protest at getting tossed. Shoutout to Dan Hasty on the call for painting a delightful picture.
Tremendous stuff. The best manager rant and ejection we've seen in a long time. It's not quite on the same tier as Phillip Wellman crawling towards the pitcher's mound but it's firmly on the tier below. Salute.