Internet
Miley Cyrus Powers Through Wardrobe Malfunction, Channels George Constanza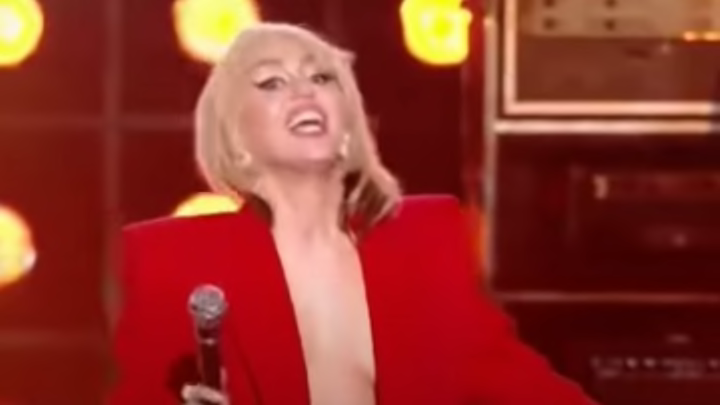 NBC tried something different to ring in 2022 with Miley's New Year's Eve Party, a star-studded event hosted by Miley Cyrus and Pete Davidson. It was for some people and certainly not for everybody. We happened to catch a few bizarre minutes live here at TBL headquarters and it included Davidson desperately vamping before the midnight countdown while interviewing family members of the talent. Once the clock struck 12, Cyrus — who absolutely crushes it every time she's given the opportunity to perform — shifted back to performer mode and powered through a wardrobe malfunction during Party in the USA.
Network television — New Year's Eve or otherwise — isn't built for such exposure so Cyrus disappeared backstage and returned donning a blazer. She must have learned such a move from George Constanza when the Rosses interrupted his Summer of George and he threw together this getup.
"Everybody's definitely looking at me now," Cyrus joked. "I'm still in the most clothes that I've ever worn on stage," she added.
We're going to get our advanced analytics department to look into it more thoroughly, but for now we feel confident saying that Dick Clark's top never fell off on live television. Twenty twenty-two is built different.