Mike Tyson, Robert Kraft Engage in Very Awkward Handshake During Patriots-Dolphins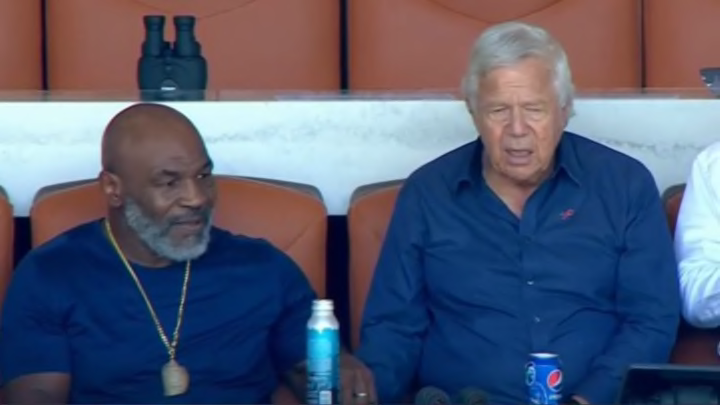 Mike Tyson and Robert Kraft /
The New England Patriots are taking on the Miami Dolphins at Hard Rock Stadium to open up the 2022 NFL season. There are a handful of celebrities in attendance, as is often the case when sporting events are held in Miami. One celebrity at the game is none other than Mike Tyson, spotted hanging out in Robert Kraft's box.
The broadcast gods smiled upon us viewers because the moment the camera flashed onto Kraft and Tyson was perfect. Below, you'll find one of the most awkward handshake exchanges to take place on television in a long time.
Just tremendous content. Love to have football back.