Mike Trout Hits a Ball Twice, Angels Still Lose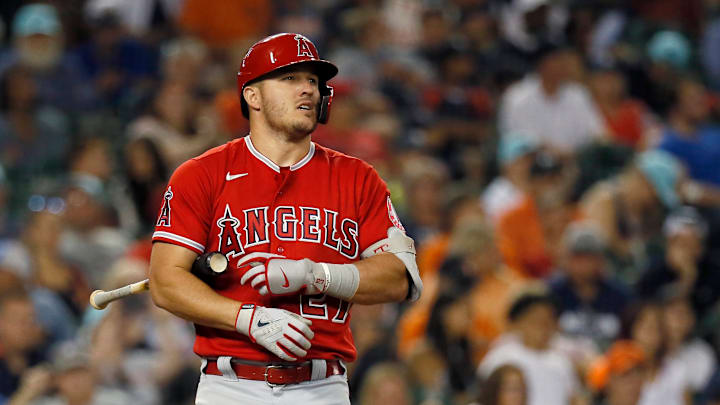 Duane Burleson/GettyImages
Mike Trout can do it all and has done it all on the baseball field, which is really cool but also very vexing as the Los Angeles Angels continue to do little of substance despite having an all-time talent on the roster. And also Shohei Ohtani. But let's not bring Tungsten Arm O'Doyle into this. Let's stay positive. It was cool to see Trout check something else off his bucket list yesterday in a Tampa Bay as connected twice on a single swing for an RBI single.
Trout said postgame that he's made double contact on a broken-bat hack but never had the ball slide down the bat like some sort of miniature fireman hopping down the pole. For his next trick maybe he can do it again on purpose. When you've accomplished so much and it only ends in defeats and a .400 winning percentage, what's the point?
Someone aiming to hit the ball twice and then succeeding would have to be among the most impressive feats the game has ever seen, right? Or is it actually easier to do on purpose? Only one way to find out.