Mike Pereira Sticks Out Tongue During Bucs-Seahawks Broadcast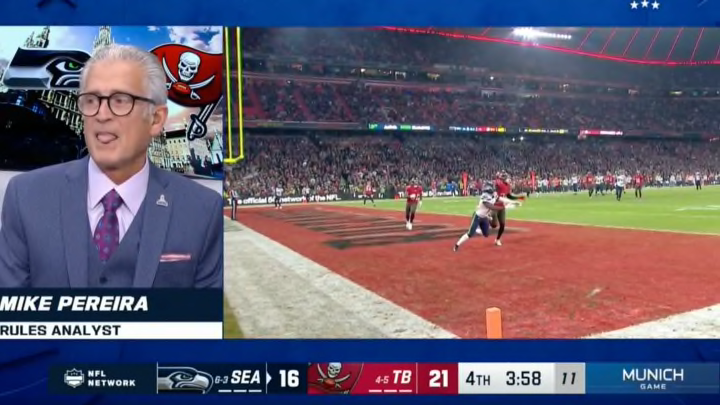 Mike? /
The Tampa Bay Buccaneers kicked off real early this morning against the Seattle Seahawks as the two squads faced off in Munich, Germany. The Bucs took the lead in the first half and left the Seahawks struggling to pull off a comeback. Late in the fourth quarter, Geno Smith threw a great pass to Marquise Goodwin to make it a one-score game. The play was reviewed, as all scoring plays are, and NFL Network brought in Mike Pereira to make his ruling on the catch.
Pereira was not completely locked in at this time and stuck his tongue out at someone off-screen, apparently believing he was not live at the time. But he was. And we all saw it.
It was a touch uncomfortable. But these things happen with live television.