Mike McCarthy Put On a Big Chain And Danced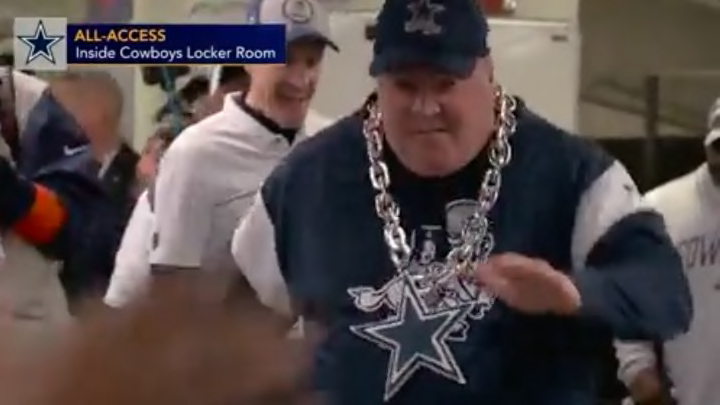 The Dallas Cowboys dismantled the Tampa Bay Buccaneers last night. This victory exorcized road playoff demons still swirling about from the first Bush administration, ended the Buccaneers' season and will potentially send Tom Brady on a spiritual walkabout as he ponders his future. Dak Prescott looked like one of the best quarterbacks in the world and a Micah Parsons-led defense was stouter than anything you'll find at your local microbrewery. In short, there was plenty for America's Team to be happy about before shifting its focus to another chapter in the Dallas-San Francisco postseason tome.
And to their credit, they did enjoy it in the victorious postgame locker room. At one point an audacious chain was placed upon Mike McCarthy's neck and he did the same type of dance your father would do while well-lubricated at a wedding reception.
This is a classic bit and it always kills. Coaches will hopefully keep doing this until the end of time.