Mike Camerlengo Hits The Beach in Excellent New '60 Second Classics Show'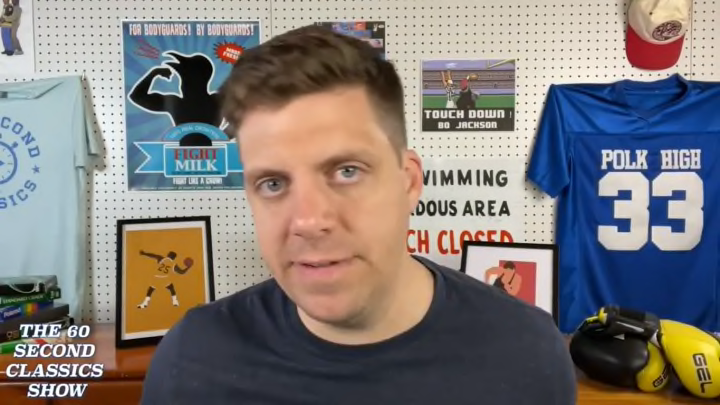 As you may or may not know, we're big fans of Mike Camerlengo's work around these parts. His 60 Second Classics are a staple of TBL's Slack chat and he's been a guest on the Kyle Koster Show. On Friday he took to Twitter and released an episode his 60 Second Classics Show that featured a compilation of some of his classic movie breakdowns, all of which had something to do with the beach. Because, summer, right?
The nearly 10-minute video featured Camerlengo breaking down clips from Top Gun, Baywatch, Jaws, The Karate Kid, a clip of Batman making a shark explode and more. If you're not sold by now, check your pulse.
Check out what he came up with to help ease you into the weekend.
The man doesn't miss.