Mikal Bridges' Favorite Player Growing Up Was Kevin Durant, Which Even He Finds Funny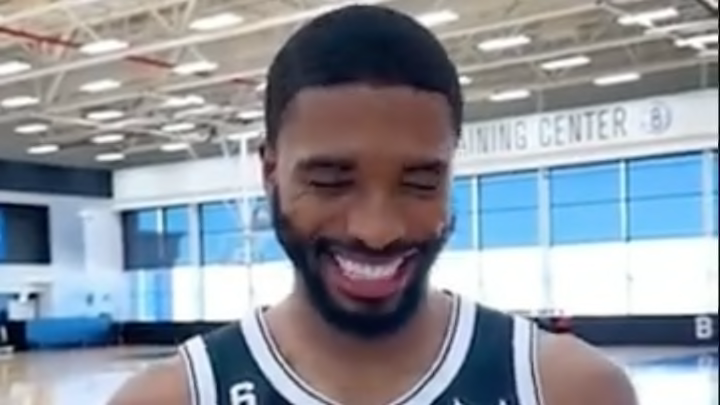 Mikal Bridges, born in August of 1996, recently said his favorite player growing up was Kevin Durant. This is funny because Bridges was just traded to Brooklyn in exchange for Durant. Bridges realized this as he was answering the question.
Bridges would have been 11 years-old when Durant played his rookie season in Seattle. The perfect age to be transfixed by a 7-foot tall hooper with unlimited range. A true unicorn who also happened to have great sneakers. What child wouldn't have fallen in love with Durant's game?
The fact that the 11-year old in this case grew up, got drafted into the NBA, and was eventually traded for Durant is an odd twist of fate. Which Bridges understands.