This is the Face of Disbelief You Make When You Can't Throw Miguel Cabrera Out at Home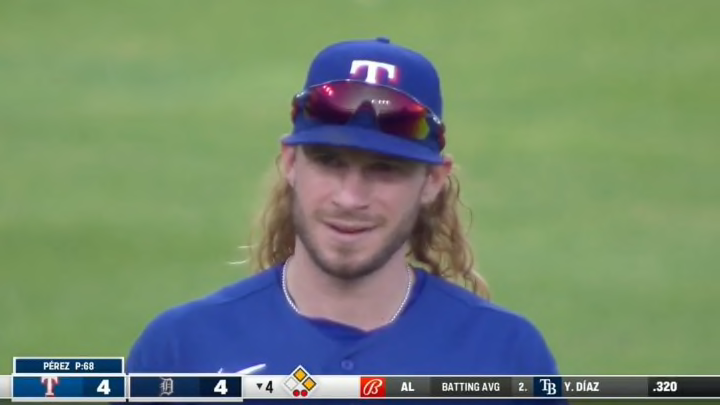 The Texas Rangers beat the Detroit Tigers 10-6 on Tuesday night despite a heroic individual effort by Miguel Cabrera. The future Hall of Famer got it on at the plate and on the base paths as he went 3-for-3 and scored from second on a ball that barely made it into the outfield. Rangers left fielder Travis Jankowski tried to throw out Cabrera, but never stood a chance against the man who most recently lost a footrace to 43-year-old pitcher Rich Hill.
Jankowski could only smile as his throw was just far enough off the plate to allow Cabrera to break out a picture-perfect slide into home. What was Jankowski supposed to do? Throw out a guy passing Ken Griffey Jr. on MLB's list of all-time total bases? Not in a polite society.
Texas Rangers v Detroit Tigers / Nic Antaya/GettyImages
That's why they call baseball America's most beautiful game. And Cabrera remains one of the most aesthetically pleasing to ever do it.