Michigan Women's 4x400 Track Team Had an All-Time Great Comeback Against Ohio State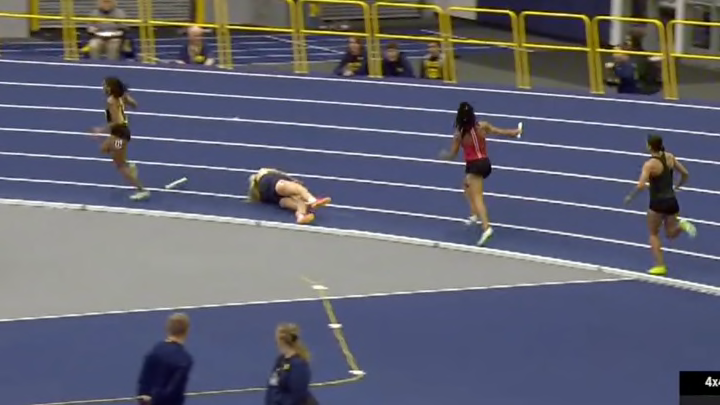 The Michigan Wolverines hosted the Simmons-Harvey Invitational in Ann Arbor over the weekend. The Ohio State Buckeyes were among the teams who participated at the Michigan Indoor Track Center which means that they had the women's 4x400 version of The Game and it did not disappoint.
During the second lap around the tiny track Michigan's Sophie Isom stepped on the heel of a Purdue runner and went down, allowing Ohio State and even Michigan State's runners to pass her. Showing steely resolve, Isom got up and finished her leg of the race. What happened after that was her teammates ran real fast.
Savannah Sutherland got Michigan back in the race, Aurora Rynda took the lead on the third leg and then Ziyah Holman brought it home without it ever being in doubt again. Just a great comeback for that Track Team up North.