Michigan Got Absolutely Hosed on a Replay Review at the Worst Possible Time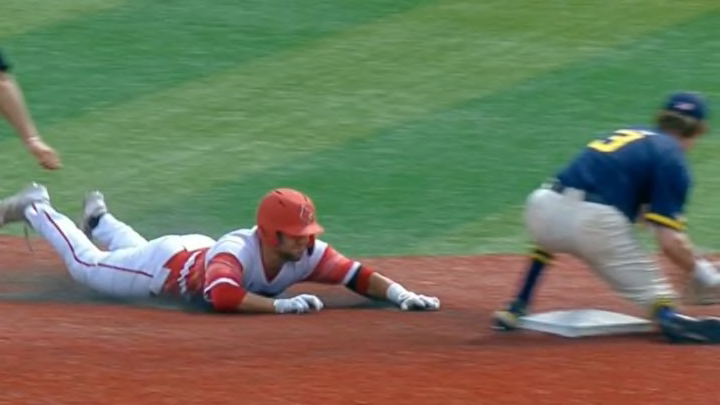 Michigan and Louisville are currently playing a barnburner of a winner-take-all game to advance to the Super Regionals and things may have just turned on a call that was inexplicably upheld after video review. The Cardinals were down 9-7 with a runner on and two outs in the eighth when a batter blasted a shot off the left-field wall. Michigan's shortstop took the throw from the outfield and hurled it to second base to create a bang-bang play.
The runner was ruled safe on the field but replays sure seemed to show the tag being applied to his hand before it hit second base. You can see the moment of impact bend those fingers back before they eventually came to rest on the bag.
And because it's baseball, the next batter tied things up with a single to center and the next blasted a two-run shot to give Louisville an 11-9 lead. An absolutely brutal and seemingly unjust turn of events that could potentially cost the Wolverines their season.