Latest NFL Leads
VIDEO: Colin Kaepernick Throws During Michigan Spring Game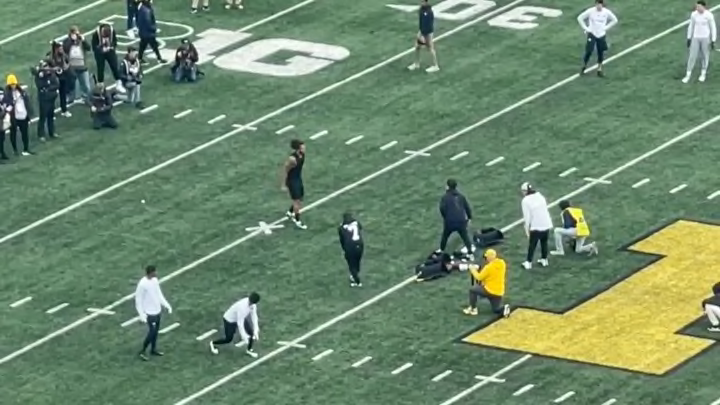 Colin Kaepernick /
It's about that time of year again where everybody wonders why Colin Kaepernick still doesn't have a job and the former 49ers quarterback re-enters the public eye with some workout videos posted on social media. Kaepernick took a step up from that today thanks to a favor from his old head coach, Jim Harbaugh.
Harbaugh's Michigan Wolverines were scheduled to hold their annual spring game on Saturday. Harbaugh invited Kaepernick, named him an honorary captain, and then let him throw a couple of passes at halftime. The workout was aired on the Big Ten Network broadcast.
Looks like he's still got some zip on his passes. The deep ball looked pretty, even if it was incomplete.
The QB spoke to Jeanna Trotman of WXYZ Detroit afterwards and re-emphasized his belief that he can still win football games at a high level.
We'll see if there's ever a conclusion to this saga.