Michael Wilbon Was Grubbing Non-Stop on 'Stephen A's World'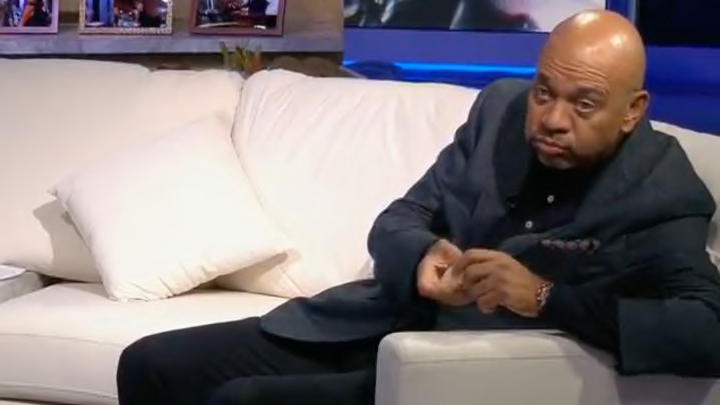 Stephen A. Smith finally found an outlet for his takes last night as ESPN aired NBA In Stephen A's World, which was basically a watch-along. It is certainly the golden era of getting alternate broadcasts green-lit and for Smith, who may become the first person to ever Truman Show himself by accident. Michael Wilbon served as a featured guest as the Brooklyn Nets and Milwaukee Bucks battled it out, answering the question: what would look like if we could watch these guys watch the game and eat food? It looks something like this:
If this looks a bit familiar, it's because it is. America screeched to a halt last November when the ManningCast dove deep into Peyton Manning's aggressive bites. If it ain't broke, don't fix it ... try it again. It's sort of remarkable we've lived long enough to have access to such content. Fifteen years ago there was simply no demand enhanced food voyeurism. If you'd have told us 10 years ago we'd be blogging about Wilbon going to town on something from the Applebee's appetizer menu because it made a regular-season hoops game more attractive to a wider audience, we may not have believed you.
Like or not, the future is here. And it's dudes sitting on couches looking at the same thing you're looking at with a few moments destined to go viral mixed in for good measure. Hope you like it.