Michael Porter Jr., Zach Collins Engage in Latest NBA Face-Mushing Altercation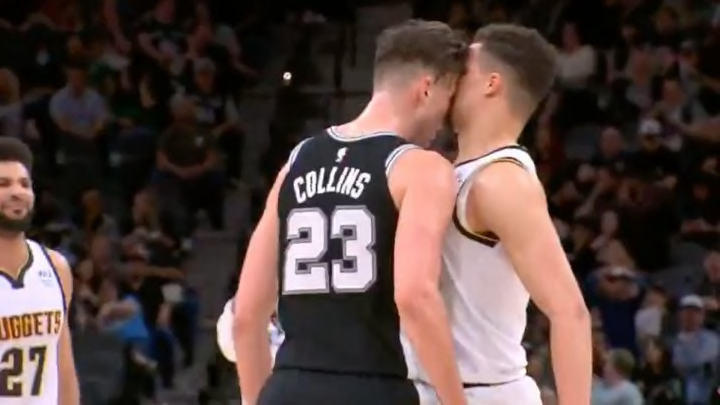 The small fight between Draymond Green and Dillon Brooks earlier this week was notable not because Brooks and Green had been trading jabs in the media beforehand but because it was very weird. There was a strange amount of face-mushing happening. It apparently inspired Michael Porter Jr. and Zach Collins, who were ejected following a similar but more serious face-mushing incident during the Spurs-Nuggets game last night.
Porter Jr. slammed a pretty nasty dunk on Collins' head and had some words for him afterwards. Collins took offense and ran up behind Porter. Then their faces met. It was odd.
The NBA is probably glad guys are mushing faces instead of trading punches. Still kind of a weird way to settle disputes.