David Spade Tells Colin Cowherd About the Time Michael Jordan Hosted 'Saturday Night Live'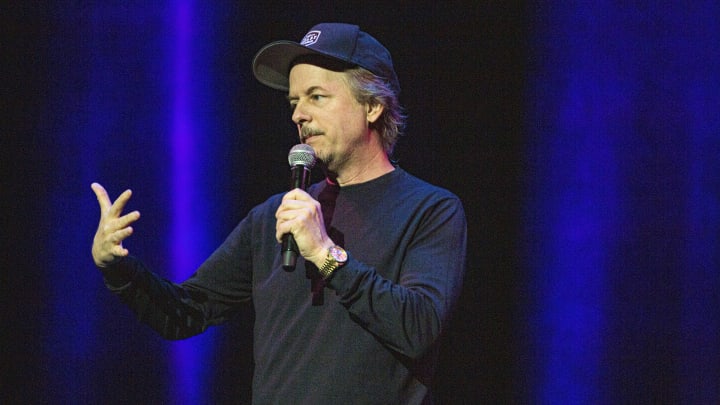 David Spade Performs At The Balboa Theater / Daniel Knighton/Getty Images
Michael Jordan seems to be all anyone is talking about these days. On Tuesday, David Spade joined The Herd with Colin Cowherd and told a few stories about the time Jordan hosted Saturday Night Live. Spade said Jordan was the biggest star to host while he was a cast member.
Check out the interview below and there's a bonus Charles Barkley story:
The story about everyone lined up outside Jordan's dressing room for autographs is pretty great. The fact that they actually had to step in and put an end to it is hilarious. "Guys, leave Michael alone, he needs to learn his lines."
It's worth noting the Sweet River Baines basketball sketch Spade references is an all-time great. The fact that Jordan was ad-libbing lines that got laughs makes it even better.
Jordan hosted the 17th season premier of SNL back on September 28, 1991, with musical guest Public Enemy. He had just won his second MVP award and led the Chicago Bulls to their first of three consecutive NBA titles.