LaVar Ball Says He's Too Strong For Zion Williamson, Still Too Big For Michael Jordan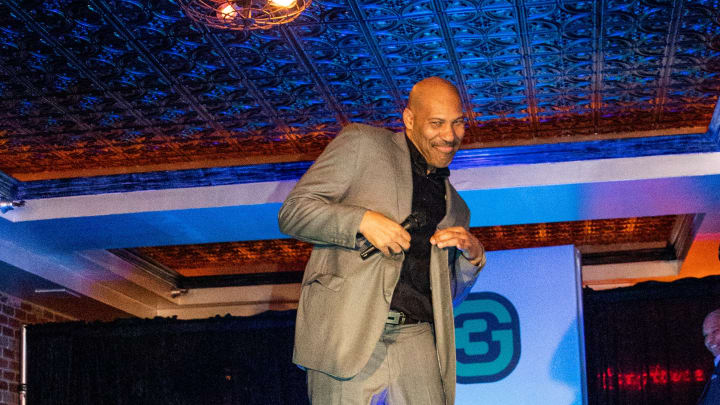 LaVar Ball / Cassy Athena/Getty Images
LaVar Ball appeared on Complex's Load Management podcast this week. The results were predictably insane as LaVar again said he could beat Michael Jordan one-on-one because Jordan is "too little." The real treat was Lavar adding a new claim to his arsenal - he can beat Zion Williamson one-on-one because he is too strong for Zion. He has previously said he would handle Zion easily back in the day in his prime, but this is a new level.
Just incredible. May Zion have mercy on whoever is stuck by LaVar's side 24 hours a day with a stay-at-home order in effect. You're just trying to eat a quiet lunch while he rants about being a better cook than Chef Boyardee. My knife skills are impeccable. He couldn't handle my knife skills. It was my idea to put the beef in the ravioli. It was just empty pasta pockets before I told him to fill it up with some damn meat. I'm staring at my own canned pasta brand. Chef Big Ballardee. $125 a can. Get those preorders in now. Melo and Gelo already eating it.
Remember when LaVar Ball would just wander onto the set of every ESPN and FS1 studio show and say stuff like this? I miss the weird old normal.