Latest NFL Leads
Michael Irvin Talked Bill Belichick's Ear Off Before the Patriots-Falcons Game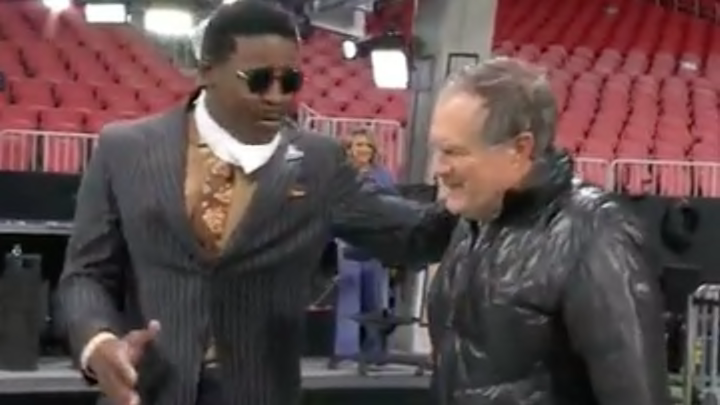 The New England Patriots won a fifth consecutive game last night, beating the Atlanta Falcons, 25-0. If you were hoping to catch Bill Belichick in a good mood, now is the time, as Michael Irvin learned last night. The Playmaker caught up with Bill Belichick and NFL Network cameras watched him talk the coach's ear off on his way to the locker room.
They showed the clip on the Thursday Night Football postgame show where Irvin relayed what Belichick told him. Steve Smith, in his finest moment as a broadcaster, pointed out that Belichick didn't actually get to say anything. Irvin then argued they were talking with their eyes, even though Irvin was clearly talking with his mouth. To which Smith pointed out he was wearing sunglasses. That's when Irvin revealed that he was a Jedi.
One thing Smith didn't realize is that sometimes a nice leather jacket does all the talking one needs.