Michael Irvin Left Glasses at Hotel Before 'NFL GameDay'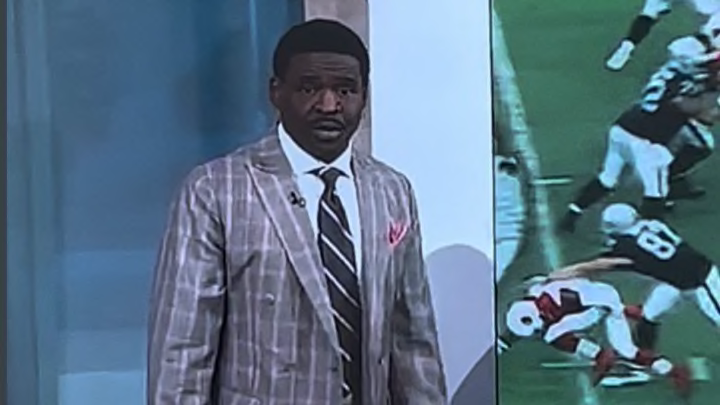 Michael Irvin /
Michael Irvin looked a little different on this morning's NFL GameDay. The Hall of Fame wideout showed up on set ready for his weekly spot, but fans quickly noticed he was missing a key aspect of his fit-- his glasses.
Irvin told the audience on Twitter after the show that he had forgotten his glasses at his hotel and he couldn't see anything during the show. Accompanying the tweet is an extremely funny picture of Irvin looking quite lost during the show.
Tremendous memeable content right there. And Irvin is obviously capable of laughing at the situation.
Great content on this fine Sunday.