Michael Irvin Almost Took Flight During Chaotic 'First Take' Segment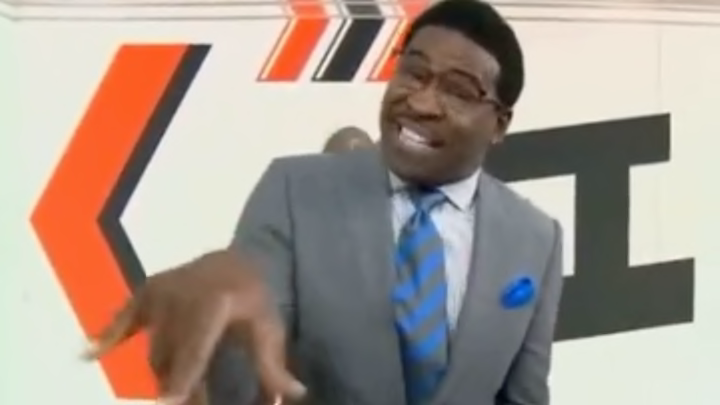 We don't know what Michael Irvin does to prepare for his Monday appearances on First Take, and honestly, we might not want to know because whatever it is is working 100 percent of the time. While the rest of us are dragging bottom and going through the motions praying for lunchtime to finally come like Vito Spatafore, Irvin is strapping ESPN's Seaport Studios on his back and blasting off into outer space.
Producers tasked him with identifying his Top 3 playmakers this morning, and Irvin did not disappoint. With the help of Ryan Clark, the former Dallas Cowboys great turned the dial far past 11 and turned in another sweaty performance your average Joe would pull a muscle during.
Not to tell Irvin his business but there's tremendous opportunity for him to pull in some big money as a surprise motivational speaker. Imaging having a few Q4 goals you'd like to communicate to your sales team. Imagine sharing them via a boring PowerPoint presentation. Now imagine, instead of that, the most excitable person on the planet busts through the conference room doors like the Kool-Aid man and just starts shouting at Becky from accounts receivable. Feels like a no-brainer.