Why Did Michael Clemons Show Up to Jets Training Camp Shirtless With a Barbed Wire Bat?
Why?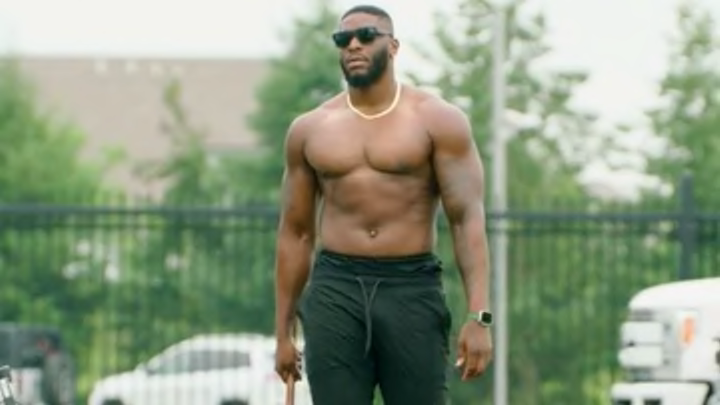 Michael Clemons /
New York Jets defensive lineman Michael Clemons was selected in the fourth round of the 2022 NFL Draft and recorded 2.5 sacks in a little more than 300 snaps as a rookie. The team hopes to get more productivity out of him this year. Clemons decided to kick things off with a bang by rolling up to the first day of training camp on Wednesday without a shirt holding a bat wrapped in barbed wire.
It made for quite a sight but raises questions. Like, for example, why?
There is an obvious connection with the bat in relation to The Walking Dead but that show hasn't been particularly popular since Clemons was in high school and the character who uses the bat, Negan, was usually wearing a shirt. There doesn't need to be any reason to do it, I guess. Clemons might've just wanted to show out for the Hard Knocks cameras.
It still feels like a pretty audacious thing to do as a sophomore who will probably play rotational snaps. Bet Aaron Rodgers loved it, though. He probably appreciates a showman.