Michael Chavis Suspension Robs Red Sox Of Valuable Trade Chip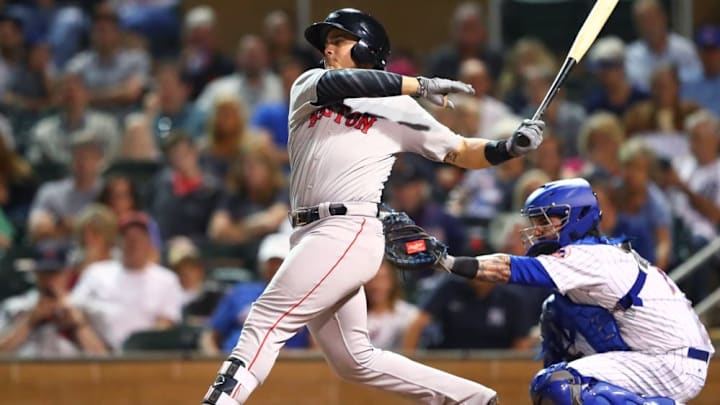 Michael Chavis has been suspended 80 games due to a positive test a banned substance. The top prospect in the Boston Red Sox organization was popped for dehydrochlormethyltestosterone. Man that's a long word.
The 22-year-old Chavis appeared on the cusp of reaching the big leagues. He was the 26th pick in the 2014 MLB Draft and progressed steadily through minor leagues since. His 2017 was particularly great, as he combined to hit .282 while blasting 31 home runs and tallying 94 RBIs between High-A and Double-A.
Chavis ranks 80th on MLB Pipeline's top 100, while also being pegged fourth among all third base prospects.
The Red Sox are set at third base at the major league level, as 21-year-old Rafael Devers appears entrenched there. But Chavis could have been valuable trade bait later in the season and now his value is shot. His breakout season in 2017 appears tainted and an interested team won't know what they're actually getting.
This will be a fascinating story to watch if the Red Sox are buyers at the trade deadline. What appeared to be their most valuable chip is likely off the table.