Michael Block Hits Incredible Shot From Bridge Cart Path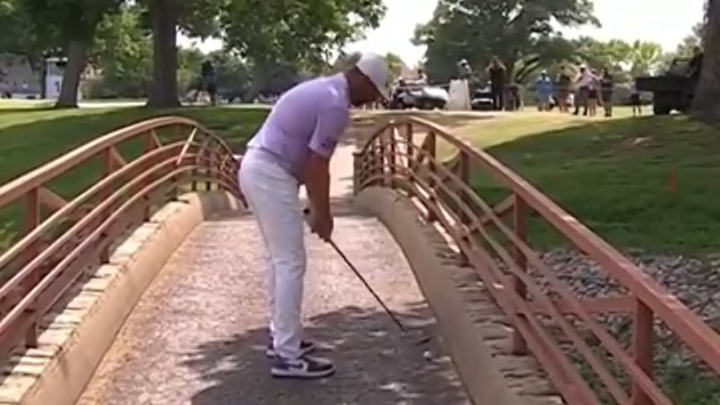 Michael Block is still wowing fans. The PGA Championship hero and everyone's new favorite golfer is playing at the Charles Schwab Challenge on Thursday and busted out an incredible shot off a cart path situated on a bridge.
Block was 2-over on the 10th hole and found himself over his ball in the middle of the bridge. The shot he it was simply incredible.
Watch:
How? How on earth did he do that? And, frankly, hit it like he's done it a thousand times before. Just a normal shot anyone would have to hit during a round.
I think I've got Block's next venture. He needs to put together golf trick shot videos. They'd be amazing.