Michael Block Made a Legendary Local Ad Years Before He Became a Household Name at the PGA Championship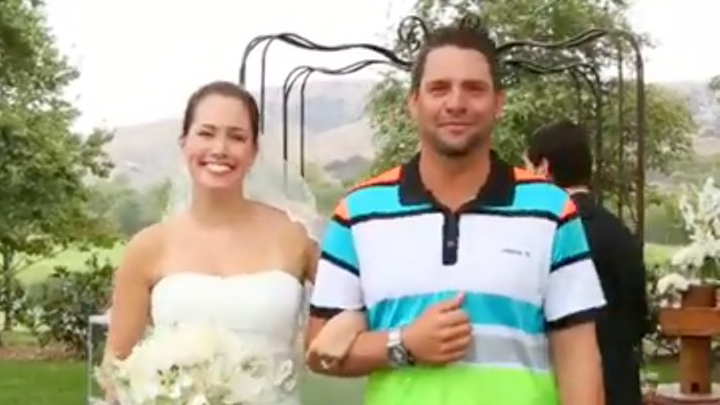 Micahel Block was the story of the PGA Championship. The pro from California's Arroyo Trabucho Golf Club finished tied for 15th with a thrilling final round paired with Rory McIlroy at Oak Hill in Rochester, NY. Already a great story, Block became a legend when he dropped in an ace on the 15th hole. And all the fans, friends and fellow members at Arroyo Trabucho went crazy at O'Neill's.
How do we know that's at O'Neill's? Because we saw it in this old Arroyo Trabuco commercial that starred Block as he introduced everyone to "Golf Heaven." As you can see, Block was made for the spotlight.
Apparently, if you were going get married at Arroyo Trabuco, this is the summer to do it. After the performance on the course Block is going to be invited to play in more tournaments out of town so he won't be around to steal your girl. Via ESPN:
After Sunday's round concluded, the PGA Tour announced that Block will also compete in next week's Charles Schwab Challenge on a sponsor exemption, his fourth start of the season, as well as the RBC Canadian Open June 8-11, also by way of a sponsor's exemption.
Unfortunately with the newfound noteriety of the club, the wait for a table at O'Neill's has probably never been longer.