Michael A. Taylor Performs Sorcery, Robs Home Run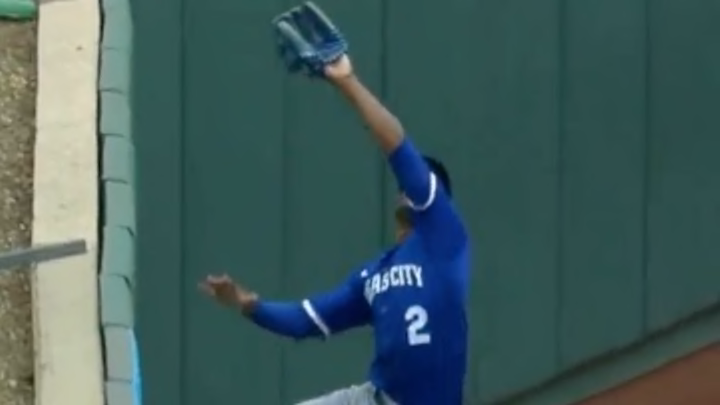 The Kansas City Royals and St. Louis Cardinals are easing into the work week with Monday afternoon baseball. These games can be a bit sleepy and the engine sometimes fails to get kick-started. KC centerfielder Michael A. Taylor had no trouble, however, conjuring the requisite energy and fearlessness required to snatch a would-be Andrew Knizner homer with a remarkable leaping grab.
It wasn't quite as spectacular as the Gary Matthews Jr. catch, yet it has a lot of the same DNA. Not sure we'll ever see one exactly like that again.
Robbing a home run must be an incredible feeling. Would love to do. Just not sure I have the knees anymore. Or a team desperate enough to players to throw someone with such an athleticism deficit out there. Watching others do it might be as good as it gets.