Micah Parsons Really Upset Eagles Drafted Jalen Carter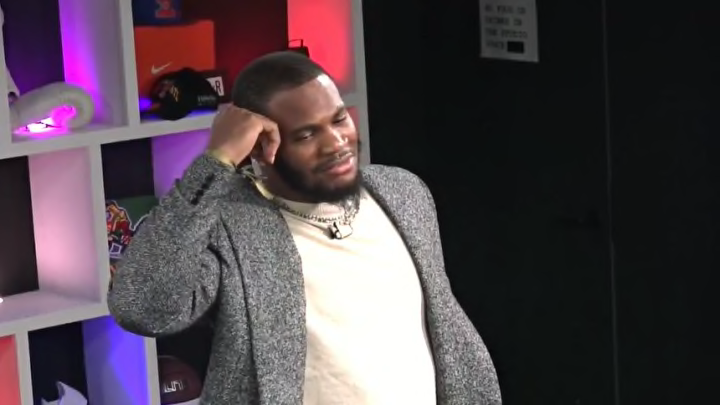 Dallas Cowboys star linebacker Micah Parsons was part of Bleacher Report's coverage of the 2023 NFL Draft and early in the first round something happened that likely made him regret that decision. When the Philadelphia Eagles traded up and selected Georgia defensive lineman Jalen Carter, Parson almost wanted to leave the set.
Check this out:
Sick to his stomach over a draft pick. And, frankly, he can't be the only person associated with the Cowboys who feels that way. The fact that A.J. Brown was there to rub it in had to make it worse. Watching your rival get better is never fun.
From a talent perspective, Carter might be the best player in the draft. And the team that won the NFC last year just landed him. He'll be teaming up with Fletcher Cox and 2022 first-round pick Jordan Davis. Davis also went to Georgia.
Not a pleasant thought for Cowboys fans, or their star defender.