Golfers, Caddies, Cameramen Hit the Deck to Avoid Swarm of Bees at Mexico Open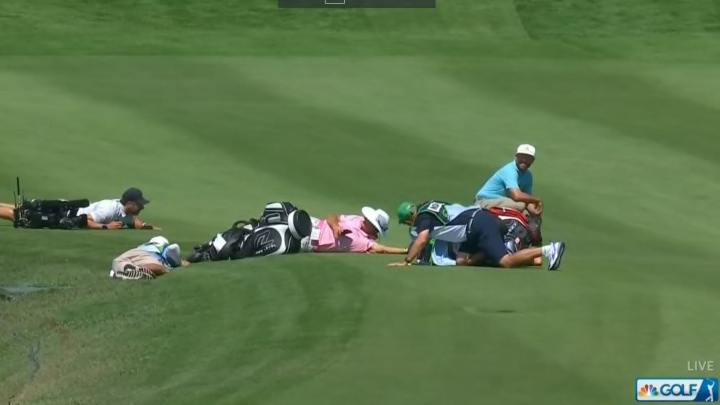 Everyone hit the floor /
There was an ... unusual occurrence today at the Mexico Open at the 10th hole during Erik Van Rooyen's opening round at Vidanta Vallarta. A cameraman was settled behind Van Rooyen for a standard view of the golfer's approach shot before Van Rooyen suddenly dropped to the ground and everyone quickly followed suit.
The booth was as confused as the viewers until a reporter nearby provided clarification -- a swarm of bees apparently surrounded the group and that's why everybody, from caddie to cameramen, hit the deck.
Assuming they did the right thing I for one am fascinated to learn that the best way to deal with a swarm of bees is just to lay on the ground. In past encounters my gut instinct is to do the exact opposite and run away as fast as possible. But this clearly worked for them. It might work for us!